I've just been to their concert yesterday and they were spectacular. From Angus Young's 15 minutes solo, to Rosie, the inflatable 'not exactly pretty, not exactly small' woman on the engine, it was all amazing. Didn't have a camera to take photos but I'm gonna post some found on the Internet, because in my opinion they are the band with the greatest show in concerts and no one should miss this. Enjoy!
THE 3.5 ton Engine.
THE Cannons.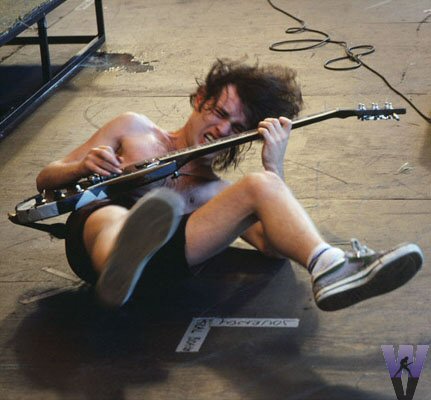 Angus Young. Best solo. He can really rock that guitar in any position!
Rosie.
'I want tell you a story
About a woman I know
When it comes to
making love
Rosie steals the show
She ain't exactly pretty
She ain't exactly small
Forty-two, thirty-nine, fifty-six
You could say she's got it all'
And the fans, 70.000.