After the amazing St. Tropez parade and his short film, Karl Lagerfeld just can't stop thrilling us with his creations. So here's a look at the photo shoot with Georgia Jagger, daughter of AMAZING Mick Jagger, and pretty damn fantastic herself, considering she has been voted model of the year in 2009, at British Fashion Week. Because I could only find a small amount of photos from the shoot with Karl, I thought I should share more from her previous campaigns, just to convince you that the name Jagger could easily become synonym with abso-fuckin-lutely cool!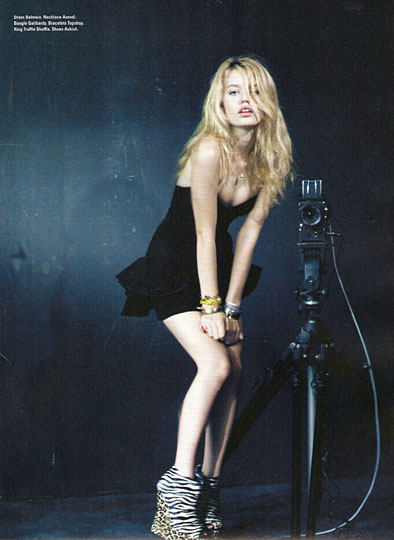 In an i-D editorial.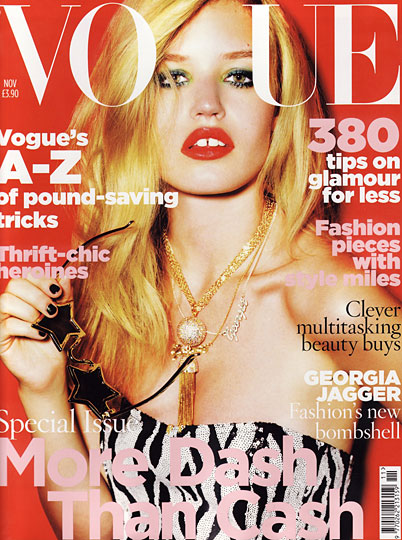 On the cover of British Vogue.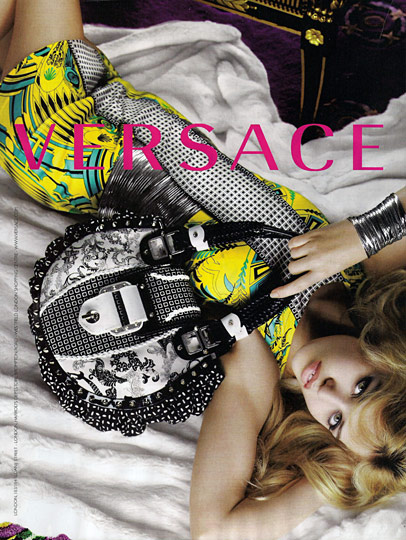 The face of Versace. Spring 2010.
The face of Hudson Jeans. Fall 2009.